The Aodh Ruadh Ó Domnhaill Guild was formed in 1977 to work for the beatification of Aodh Ruadh Ó Domhnaill (Hugh Roe O'Donnell), who lived in Ireland in the 16th century. The initial meeting was held in the rectory of St. Catherine's Church, Valley City, ND, and the founders included Father Gerald McCarthy, Sister Therese Celine, Shirley Starke, Michael Halm, and others.
One of the Guild's first acts was to publish a short biography of Aodh Ruadh, written and illustrated by Shirley Starke. This book, "Red Hugh: The Story of Hugh Roe O'Donnell," is available from the Guild as well as from Amazon.com and Barnes and Noble.
Numerous healings have been attributed to Red Hugh's intercession, and Novenas asking for his intercession are still being held. To participate or to ask for prayers, please email sstarke@redhugh.org.
Click here to read a homily by Father McCarthy about Red Hugh's exemplary life and the reasons he should be considered for sainthood.
Click here to read a letter by Shirley Starke about some of the healings that have occurred.
Click here to read or download the biography Red Hugh: The Story of Hugh Roe O'Donnell.
God bless!!
<![if !vml]>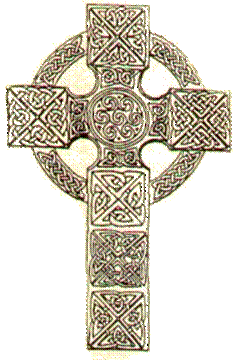 <![endif]>