A 40-page biography of Hugh Roe O'Donnell (1572-1602), last of the Gaelic kings of Ireland. Well-researched and written from original sources, including the Annals of the Four Masters, Lughaidh Ó Clerigh, Don Philip O'Sullivan Beare, and Red Hugh's confessor Father Donagh Mooney. Illustrations include Simancas Castle and Red Hugh's letter to King Philip of Spain. The cover is heavy gold parchment printed in four colors.
The book can be purchased through Valkyrie Publications in hard-copy form, where you can pay online by credit card though PayPal, or through Amazon.com as a printed or Kindle book.
To learn more about Aodh Ruadh's cause, email coordinator Shirley Starke at sstarke@valkyriepub.com or write to her 3408 120th Ave SE, Valley City, ND 58072.
Please click here to order it from Amazon.com.
Please click here to read it as a pdf file.
Blessings!
<![if !vml]>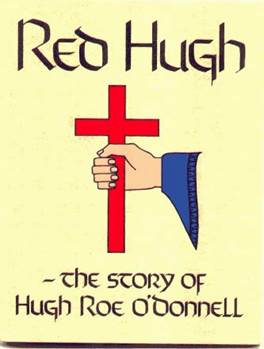 <![endif]>
<![if !vml]>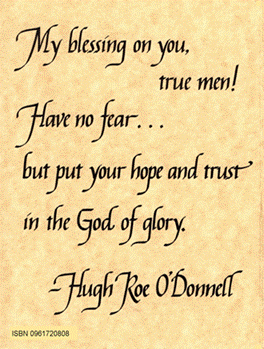 <![endif]>