<![if !supportEmptyParas]> <![endif]>
<![if !vml]>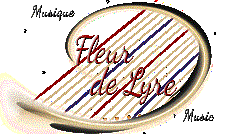 <![endif]>
<![if !supportEmptyParas]> <![endif]>
www.fleur-de-lyre.ca
<![if !supportEmptyParas]> <![endif]>
<![if !supportEmptyParas]> <![endif]>
<![if !supportEmptyParas]> <![endif]>
<![if !vml]>

<![endif]>
<![if !supportEmptyParas]> <![endif]>
Our music to Canada is sent by Air Letter Post, which costs more than U.S. First Class Mail. We can still send one to three 4-page pieces or one 8 or 12-page piece for $2.50 postage or four to seven for $3.00. For larger orders, customers in Canada now have a choice: you can email Valkyrie Publications first, telling us what you want, and we will weigh the music and let you know how much postage to add, or you can buy our music from Fleur de Lyre Music in Ottawa and pay domestic Canadian postage. Of course, you can also buy it from us in .pdf form and pay no postage at all!
<![if !supportEmptyParas]> <![endif]>
There is a little difference between music from Valkyrie Publications and the same piece from Fleur de Lyre. Sheet music from Valkyrie Publications is printed on ivory 60-lb. paper and that from Fleur de Lyre on white card stock, but the music itself is identical. The music costs more at Fleur de Lyre ($9 for a 4-page piece), but the postage is much less, and they provide music to people in Canada because postage from the U.S. has skyrocketed.
<![if !supportEmptyParas]> <![endif]>
Blessings!
<![if !supportEmptyParas]> <![endif]>
<![if !supportEmptyParas]> <![endif]>
<![if !supportEmptyParas]> <![endif]>
<![if !supportEmptyParas]> <![endif]>